The closing  keynote presentation of TCUK 2010, made by J Haynes, Chairman of the Haynes Publishing Group, contained advice useful not only to those creating manuals but also to any organisation looking to communicate information to others. John went through the 50 year history of Haynes, publishers of the Haynes manuals, and explained the reason for the company's successes and failures.
"Whatever the subject, all Haynes Manuals are 'hands on' and are based on the founding principle on which the first manual was created: we do the work, we take the photographs, we create the notes and we tell the truth about how hard or easy a task is. It is the clarity and honesty of this simple methodology, created to help anyone interested in undertaking a practical challenge, that has made Haynes an iconic brand trusted by millions."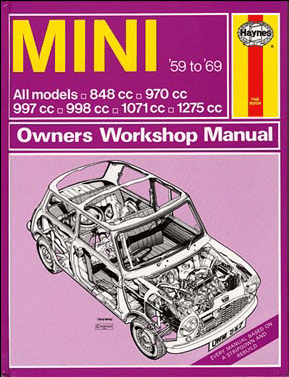 He also explained why many professional mechanics choose to use a Haynes manual over the manufacturers' guides:
They are consistent in their structure. As all the manuals are structured in the same way, people know where to look for a particular piece of information.
They are consistent in the use of symbols and diagrams. A wiring diagram for a Ford uses the same symbols as the wiring diagram for a Volkswagen.
As there's no common standard between manufacturers regarding how a manufacturer's service manual should be designed, it's difficult  for mechanics to move from one type of car to the next, unless they use a Haynes manual.
This recipe for success – Clarity, Honesty, Findability and Consistency – is surely not only true for car manuals, but also for any business looking to communicate effectively.